Welcome to the Dover Public Library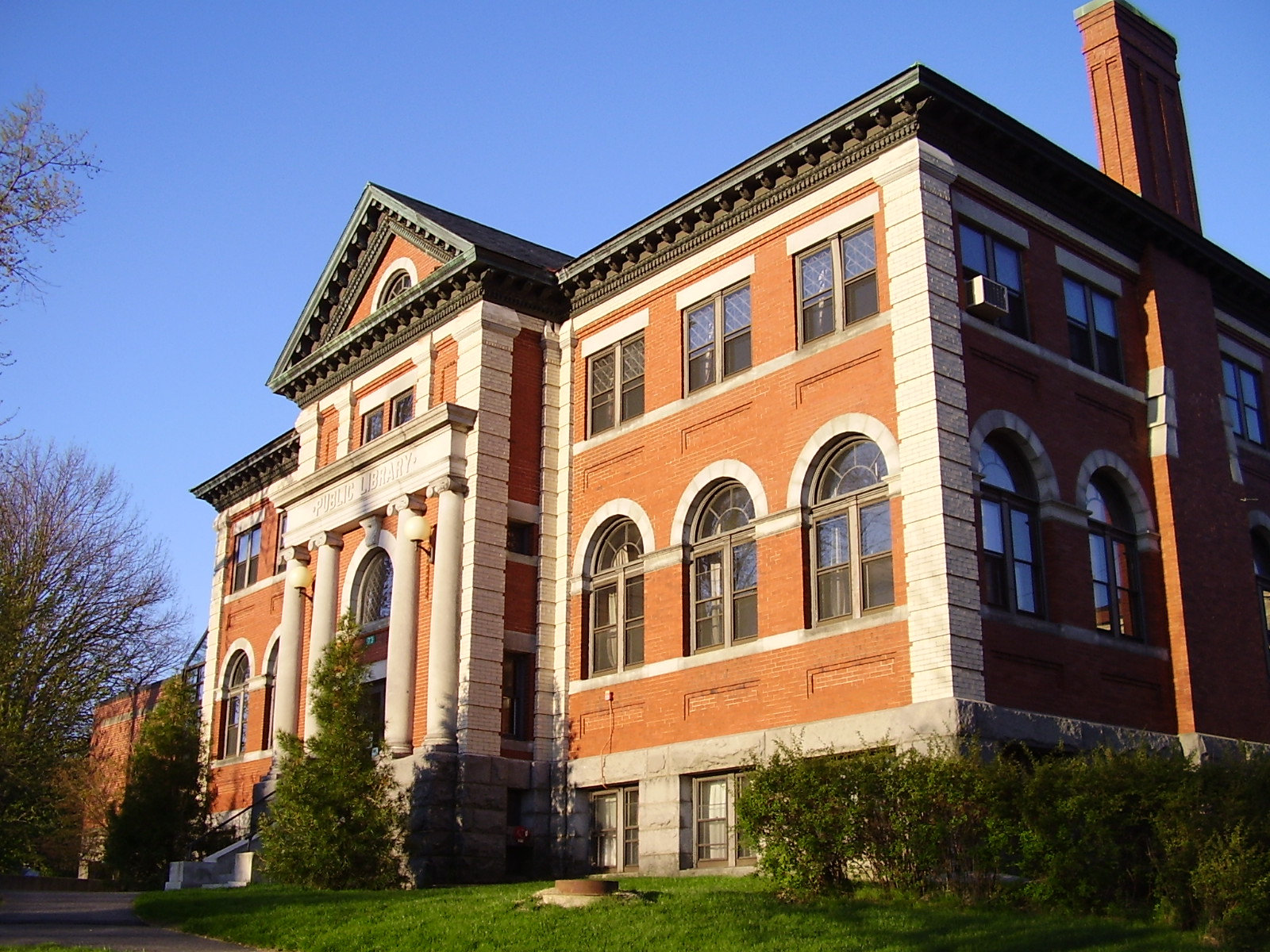 AND WELCOME to Ask the Librarian, CopyFlora's new series of articles featuring public libraries from across the country. In each installment, we'll visit one of America's local libraries and chat with its librarian. We'll explore the library's history, discover which books are flying off the stacks, and get to know the people behind the circulation desk. With many libraries operating virtually due to COVID-19, it's never been more important to stay connected with one of our nation's most beloved institutions.
The inspiration for this series comes from my lifelong love of libraries. Going to the library to research information, learn a new skill, or collect an armload of books to read is a joy that I have been fortunate enough to share with my son at our hometown library. The Dover Public Library has long been a vital part of our small-town community. From their well-stocked stacks to their wildly-popular downtown scavenger hunt, it's a hub of interest and activity for eager readers of every age.

A Rich History
The first library in Dover formed before the English colonies became a union. A document notifying one Daniel Hayes of the election of his membership to the library on July 4, 1776, is seen on display at the current library. This Social Library, incorporated in 1792, consisted of 199 volumes of history, theology, and philosophy and lasted until 1820.
Several more libraries followed and had good popularity. But, it was in 1883 that Mayor James E. Lothrop proposed a public library for the city. And on January 14, 1884, the Dover Public Library opening met with great success, registering 180 people and 160 "took books." A recollection from then librarian Miss Caroline Garland depicts the day best: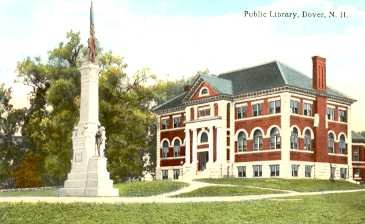 "The clock struck two and the door creaked open. Three high school boys rushed up the stairs. Following them was a woman who had been sent by her sick son at home. Close behind her were more high school boys and some men. Then came a few ladies who had not wanted to push. In a few seconds the room was full. With very unsteady knees she rose to her work. "Ivanhoe" was the first book wanted. The mother of the sick boy went home with "Adventures of a Young Naturalist."

Dover Public Library History, www.dover.nh.gov

The library eventually outgrew its earlier locations. With additional funds provided by noted industrialist and philanthropist Andrew Carnegie, the Dover Public Library moved into its present site in July of 1905. Miss Garland served the library for more than 50 years. During this time, she was integral in acquiring the library's noted historical collection, oversaw the dedication of its Civil War Soldiers Monument in 1912, led the library war relief efforts, and managed the library's vast circulation.

Checking Out During COVID-19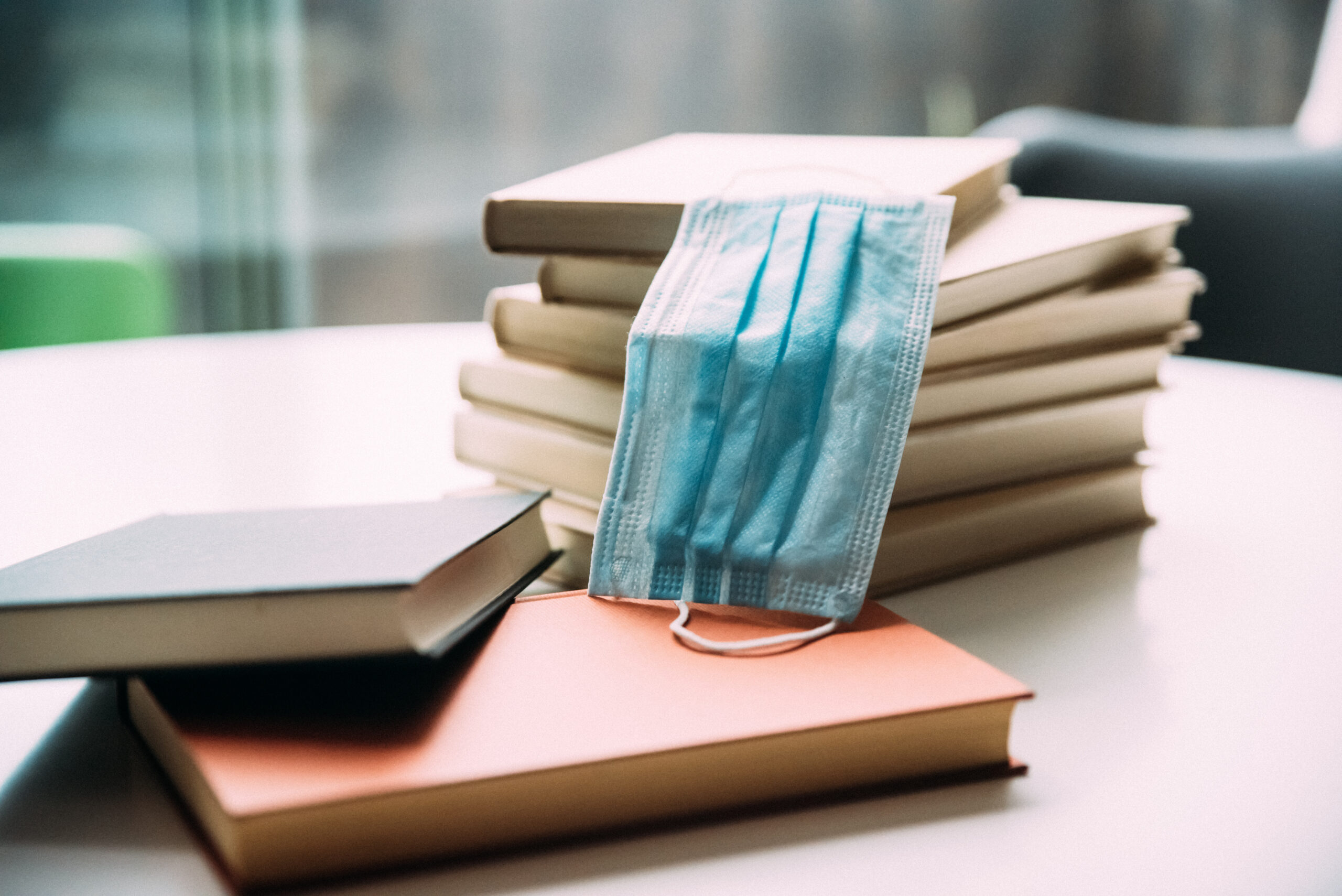 Today, the Dover Public Library boasts 13,225 members with over 101,000 items available to check out. With so many libraries seeking new ways to provide materials under COVID-19 restrictions, I checked in with Community Engagement Librarian Aimee Lockhardt to find out how our town library is faring.
Aimee, how have COVID-19 restrictions impacted the Dover Public Library?
In a typical year, we have around 283,000 items checked out, but our numbers have dipped during the pandemic. Last year, we checked out about 100,000 fewer items.
We've tried to keep things as normal as possible, but there are obviously some differences. A lot of our programming has moved to virtual, and we've had to cancel larger annual programs like Harry Potter Day. Less physical books are being taken out, but checkouts for our digital collection have increased (by almost 9,000!) We've been very lucky because we've been able to keep our doors open since July.

Virtually Speaking
Does the library have any virtual events planned?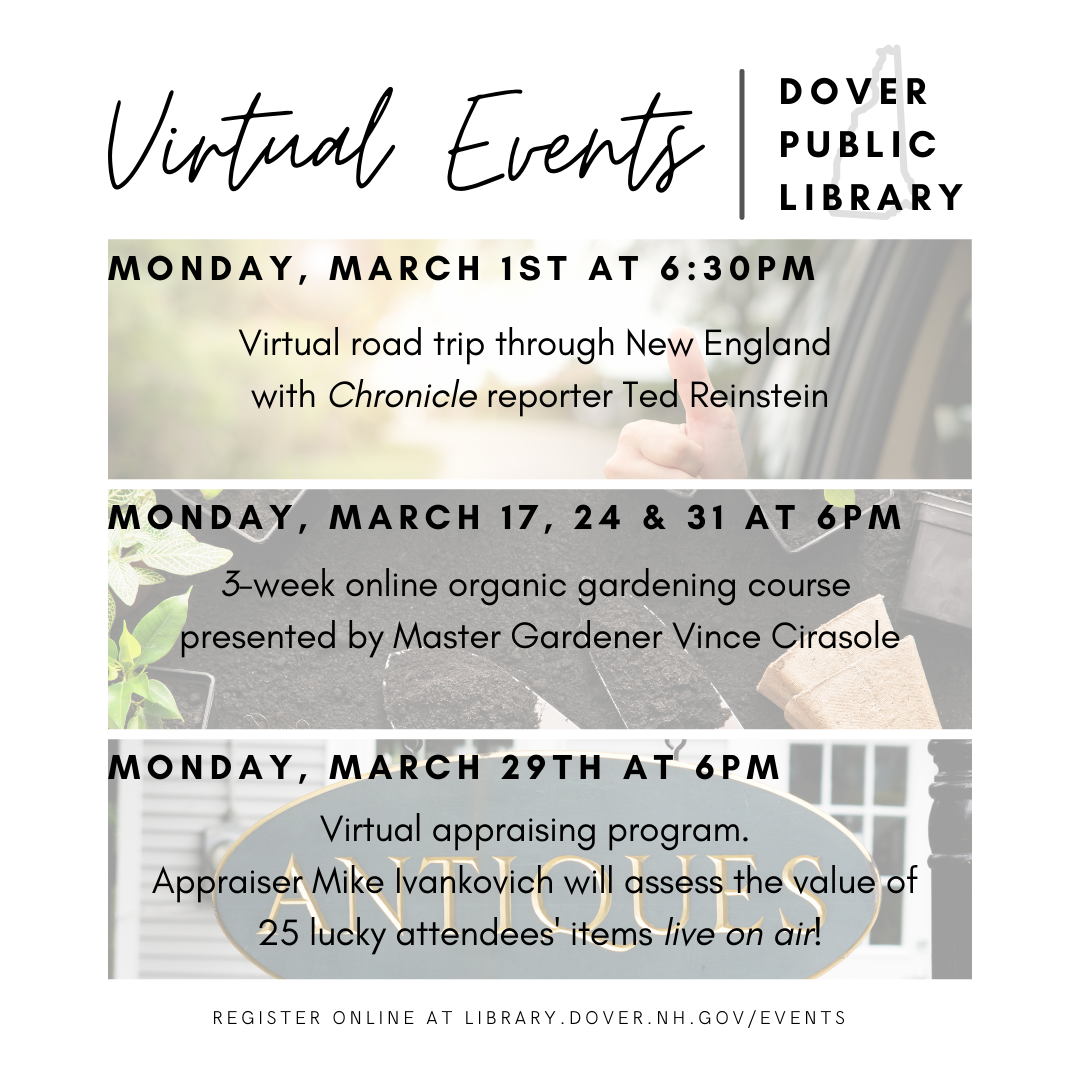 We have lots! On Monday, March 1 at 6:30 PM, we'll be doing a virtual road trip through New England with Chronicle reporter Ted Reinstein. Monday, March 17, 24 & 31 at 6 PM, we have a 3-week online organic gardening course presented by Master Gardener Vince Cirasole. Then on Monday, March 29 at 6 PM, we have a virtual appraising program. Appraiser Mike Ivankovich will assess the value of 25 lucky attendees' items live on air. Think Antiques Roadshow!
Have you had good turnouts for previous virtual events?
In the beginning, it was a little rough going, especially since the staff had to learn a whole new way to host our events. I think we're getting the hang of things now. We hosted a live Chopped Challenge the other day with local chef Evan Hennessey and had over 200 people in attendance! Past virtual programs saw around 100 people in attendance. It's always a hit or miss. Sometimes we get very excited about a program and only end up with a handful of people, but any person showing up is better than nothing! What I love most about the virtual events is that we're able to have a wider reach. We've had people attending from Iowa, Rhode Island, and North Carolina!
Are any of the library's monthly programs still running?
We have three separate Dungeons & Dragons groups (two for teens, one for adults), a virtual cookbook club, a knitting group, 5 book groups (that meet virtually and in person), weekly storytimes, and take-home crafts for all ages. All of our programs are free and open to the public- you don't even need a library card to participate! If people would like to sign up for a program or see what we have to offer, they can visit: library.dover.nh.gov/events

Meet Aimee Lockhardt, the People's Librarian!
Aimee, how long have you worked at the Dover Public library, and what brought you here?
I came to work at the library eight years ago after a "quarter-life crisis" sent me on a path to try and find what I truly wanted to do. My career started in journalism as a reporter, but you have to have very thick skin to do that work, and I just wasn't cut out for it. It was a very soul-sucking job for me. My friend's mom (and old co-worker – she just retired!) Peggy Thrasher was the one who set me on the right path. She was a librarian, and I asked her about the job. It had always seemed like a pipe dream for me, so I never thought seriously about being a librarian until she encouraged me. Shortly after, there was an opening at Dover Public Library. I took a massive cut in hours and pay, but I've never regretted that decision. My career as a librarian has been very fulfilling!
What aspect do you like best about being the Community Engagement Librarian?
I'm going to be cheesy, but I really do enjoy helping people. I think that's a big part of why this job is more fulfilling to me than being a reporter. These past few weeks, we've been helping a lot of people sign up for COVID-19 vaccination appointments, which has been an incredibly confusing process for those without computers or little technology knowledge. We've helped people that I'm fairly certain would have just skipped getting the vaccine out of frustration. The other day I helped a woman gather tax documents she needed and had never received. She was so grateful she started crying. She had been trying to get the documents for a couple of weeks and wasn't getting help from any of the agencies she was calling, but because of our help, she was able to complete her taxes and get the stimulus money she needed. Days like that are why I love this job.

Talking Books
Okay, Aimee, we all want to know… what's the librarian reading?
I'm currently reading We Could Be Heroes by Mike Chen and just finished re-reading the graphic novel Chrononauts by Mark Millar and Sean Murphy. I adore graphic novels, and it makes me weep when people say they aren't real books. I'm a huge advocate of encouraging non-readers to find their love of books with comics. It's a gateway medium. My step-son hates reading (I know! Hard to believe, but even librarians have to deal with non-readers in their families!), but when I hand him a comic, he'll read for 30 minutes and not even realize the time has flown by. It really does work!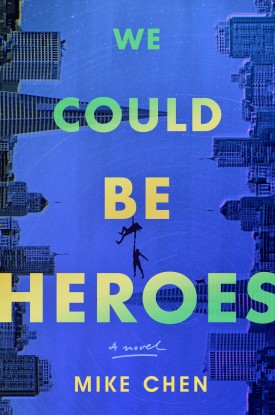 Do you lean toward a particular genre?
I am a reading chameleon! I read all over the place – whatever catches my eye! Whether it be nonfiction, literary classics, fantasy, sci-fi, westerns, mysteries, children's or young adult books, there's something for me in each genre, and I love exploring all of them.
What's your all-time favorite book?
I love The Blue Castle by L.M. Montgomery. She's my favorite author and is the only person I know who can make pages and pages of description actually interesting to read. I love how she has the ability to give the natural world personality – like she's talking about an old friend! This book is the perfect blend of everything I love about her writing and storytelling.
Being so busy at the library, do you find time to take part in any reading challenges?
The library creates an annual reading challenge that anyone is welcome to participate in. You can find it here: 2021 Reading Challenge. I try to participate every year.
The staff also has our own Summer Reading Challenge. Last year our goal was to read 150 books collectively from the end of June to early August. It was Princess Bride-themed, and we had the "man in black" climbing up the Cliffs of Insanity. Once he reached the top, we got a prize! We ended up having a small ice cream party (I brought in homemade ice cream for staff). Another bonus was that our library director had to watch The Princess Bride (she'd never seen it!) That was the biggest prize, in my opinion, because after she saw it, she admitted I was right about pestering her all these years to watch it!
I see in Dover Library's 2021 Reading Challenge, you've included the category: Ghost Story. Is there a particular reason for that?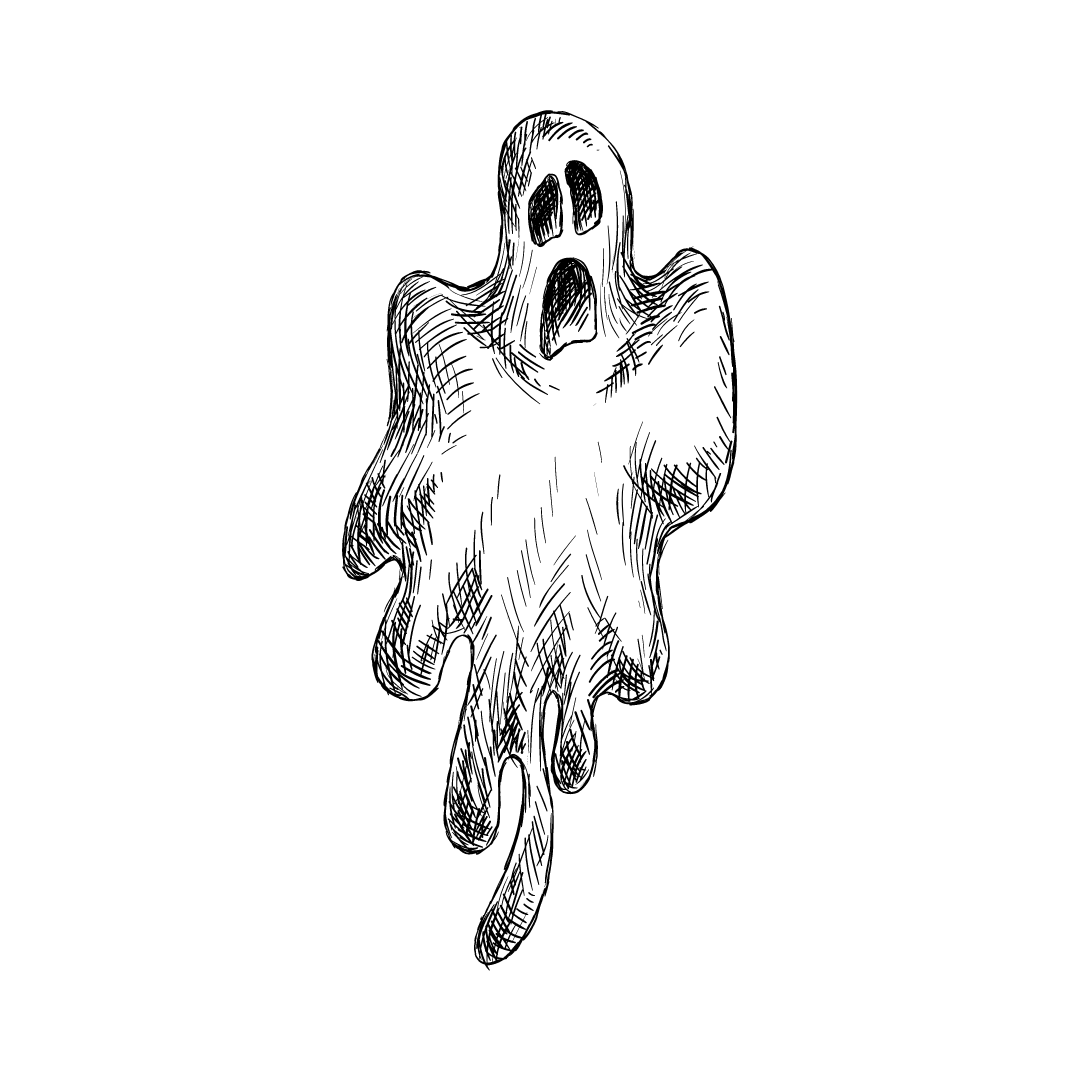 Rumor is the library is haunted! We've had a few ghost hunting groups come to do investigations after dark. Some have had results – others haven't. One of the reported ghosts is Anne Leach, who was a librarian from 1945 until her death in 1959. On the day of her death, she attended a Trustees meeting and started to not feel well. She excused herself and went to rest on a fainting couch outside the room. She never woke up. To this day, people report hearing glass cases banging, squeaky floorboards, and loud noises upstairs when no one is there. We're not sure whether the library actually is haunted or not, but none of the librarians like being in the building alone – especially at night!

How the Stats Stack Up in Circulation
How about the library's patrons, Aimee? Which titles are they most requesting?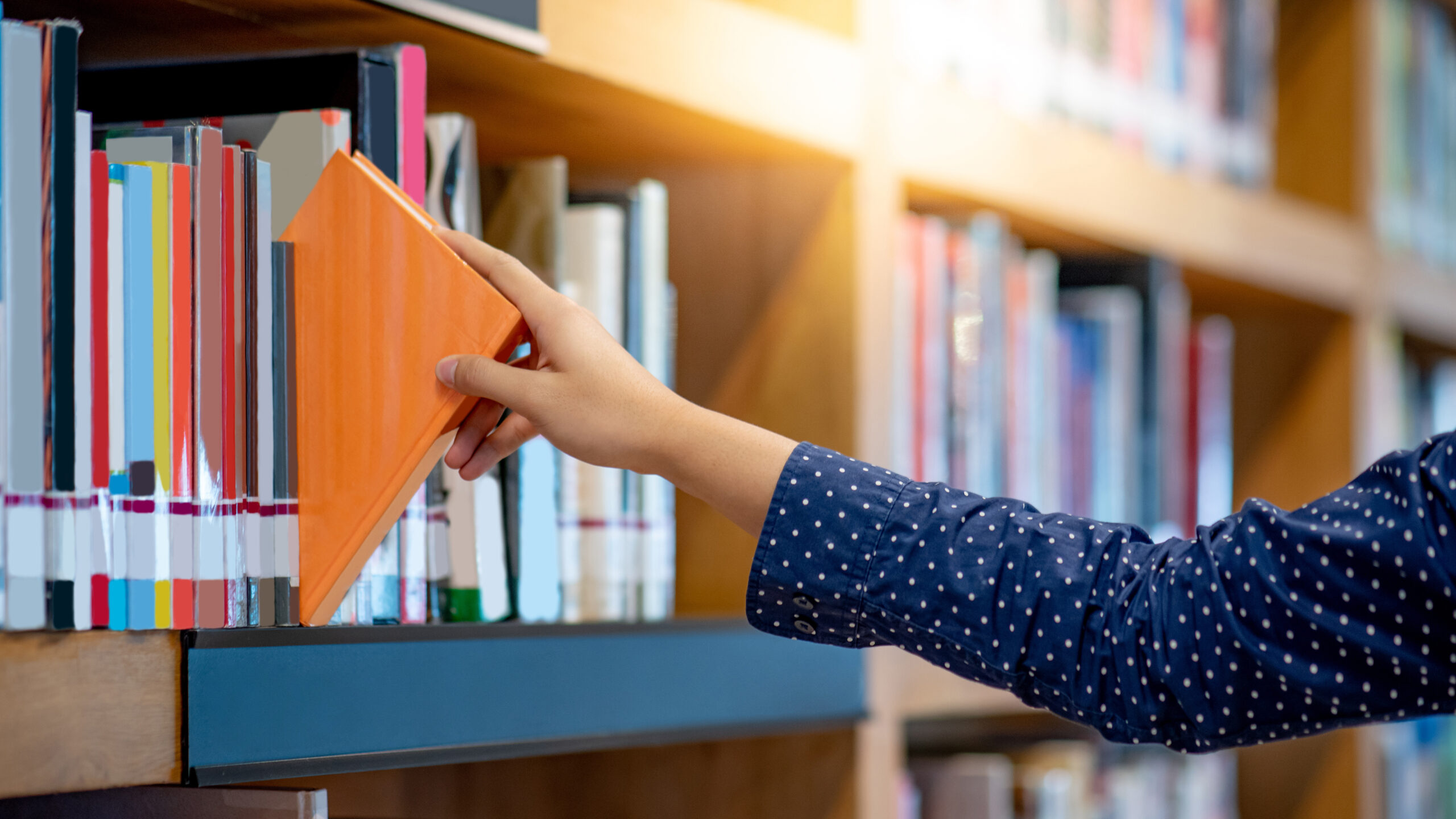 Our top five titles are:
All the Devils Here by Louise Penny
28 Summers by Elin Hilderbrand
Too Much and Never Enough by Mary L. Trump
The Vanishing Half by Brit Bennett
One by One by Ruth Ware
Are there any perennial favorites with your adult readers?
Louise Penny! Our readers LOVE her books! They are constantly checked out. Liane Moriarty's The Husband's Secret and What Alice Forgot are also in our top checked-out items. Oh, and, of course, Harper Lee's To Kill a Mockingbird. It's a classic.
Speaking of classics, what are some of the oldest texts you guys have on hand?
We're not sure if it is the oldest in our collection, but we have a rare book from 1855 called Magnalia Christi Americana; or, The Ecclesiastical History of New-England; From its First Planting, in the Year 1620, unto the Year of Our Lord 1698 by Cotton Mather.
[Our] Historical Room [has] original documents from Dover history, histories of area towns, genealogical resources from the area, and newspapers on microfilm- including Foster's Daily Democrat from 1873 to present, and other area newspapers dating as far back as 1796.
Any hidden gems in the library?
Not a lot of people know that we have sheet music. We also have Dungeons & Dragons player handbooks- which I don't think any other library in New Hampshire has! We have many too-large-for-the-shelves books that we place in our oversize section (usually at the end of their nonfiction Dewey number), and some are these absolutely beautiful coffee table books, but because they're on the bottom shelves, they tend to get overlooked.
We [also] have a Maker Space with a 3D printer, memory lab, and various items to check out, including an electric nail/staple gun, metal detector, jewelry making kit, and a collapsible easel.

Happily Ever After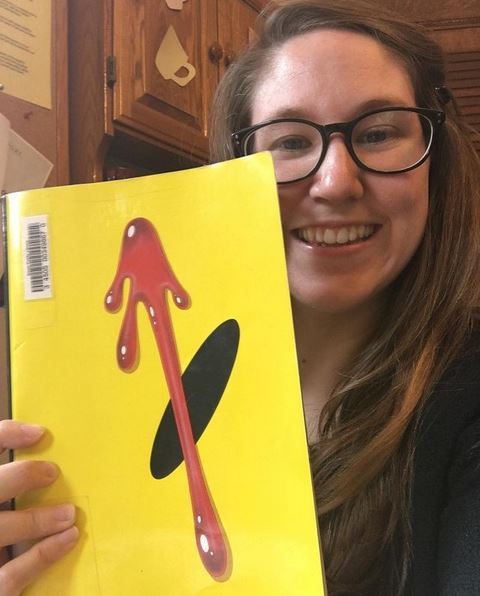 And, finally, Aimee, what's it like working at the Dover Public Library?
The librarians I work with are some of the best people I know. We've become such a close-knit group that they feel almost like a second family to me. We even tend to act like trouble-making siblings with one another. I don't think a lot of people realize what great sense of humor the Dover librarians have. We're constantly playing pranks on each other! We especially love to find weird items and hide them around the library for our co-workers to find. For a while, one of those items was a Halloween decoration of a severed hand. It now resides in the director's office! You may even hear a few screams from the stacks. We find it very amusing to scare each other by popping a hand between the shelves when a co-worker is intensely searching for a book.

In Conclusion, This is Just the Beginning
With a severed hand and ghostly apparitions, I'll be keeping an eye out for more than a good read the next time I visit! To learn more about the Dover Public Library or sign up for an event or its 2021 Reading Challenge, please visit library.dover.nh.gov/events.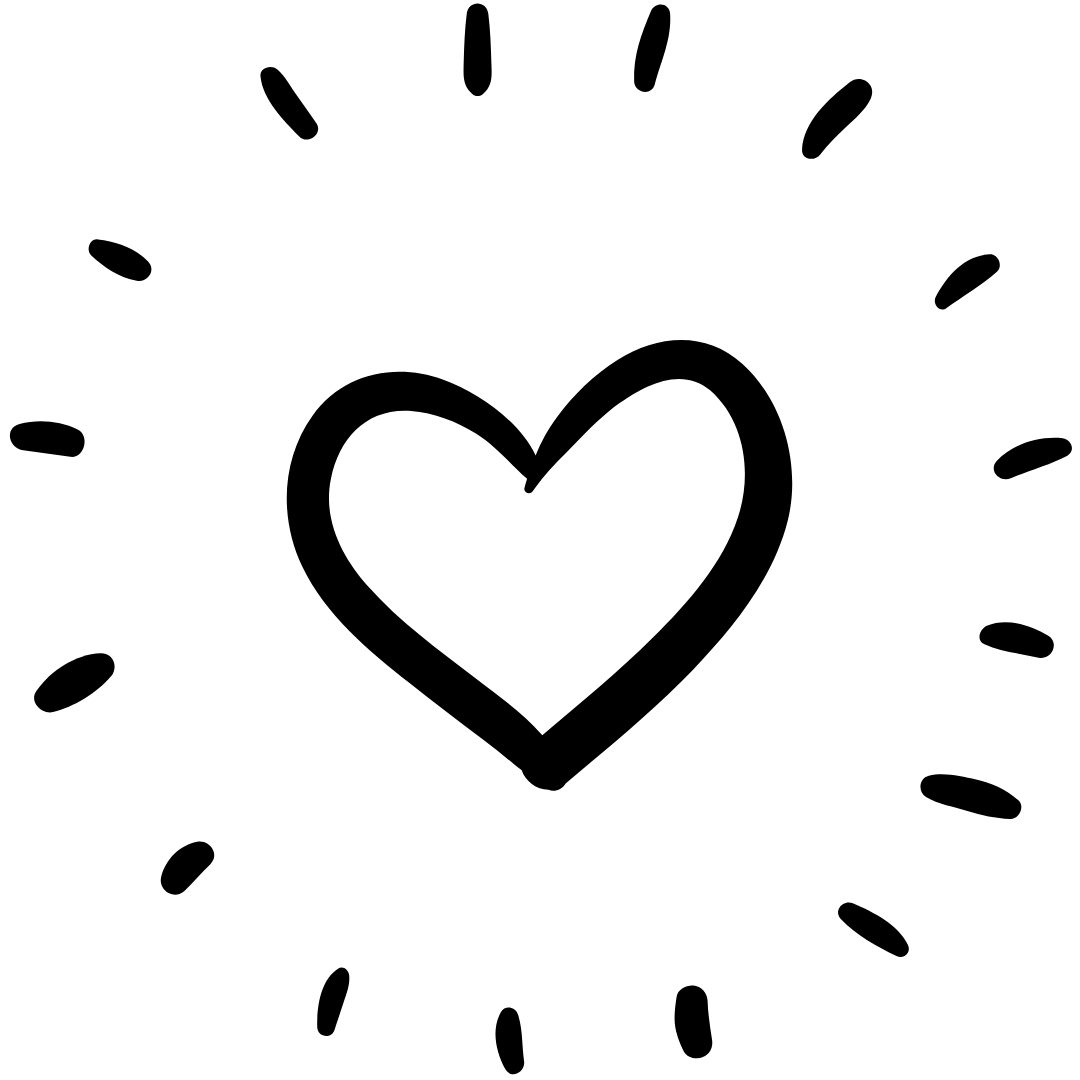 I want to thank Community Engagement Librarian Aimee Lockhardt, Library Director Denise LaFrance, and all at the Dover Public Library. Your willing and eager participation is greatly appreciated!
I hope you've enjoyed the debut in CopyFlora's series of articles, Ask the Librarian. As we all move forward through this time of significant change, it's reassuring to hear how librarians are continuing to work hard in finding new ways to engage patrons and expand offerings, ensuring that our local libraries move forward with us.