Watercolor Painting | A New Season Begins
AS THE WEATHER WARMS and the sun begins to shine a bit longer each day, it's time to do some painting… en plein air. A French phrase meaning "outside," drawing and painting en plein air has seen a significant resurgence. You, too, can learn how to capture the world's beauty and energy outside. There are numerous online courses and a heap of newer publications that will help. From urban sketching to watercolor landscapes, you have a palette of options.
It's Time for Art Class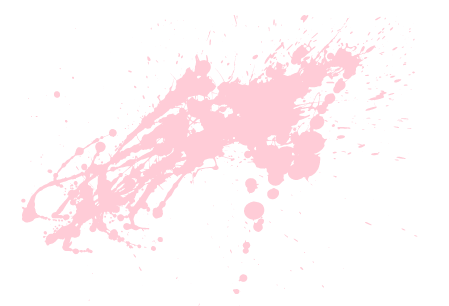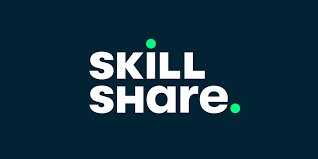 With a wide variety of choices, picking the right art class for you can be time-consuming. So here are a few suggestions. The widely popular online learning community SkillShare features interactive lessons on skills ranging from the basics of drawing to understanding Google analytics. Students partake of bite-sized classes at their own pace. And sharing your projects is up to you. With a catalog of step-by-step tutorials on floral and landscape painting and urban sketching, you'll be headed out to create in no time!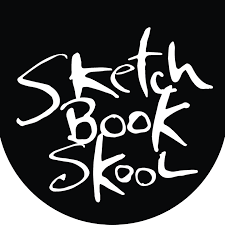 Another online art education resource, Sketchbook Skool, invites students to explore the world of art and artists. With film-quality interviews and courses, a Sketchbook Skool class seems more like a day spent in a private art lesson. You'll be on location with your artist instructor as you learn how to break those watercolor rules!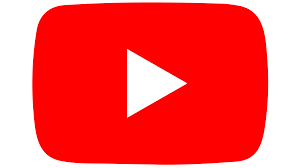 And don't forget YouTube. As with most everything else you'd like to learn how to do these days, lessons on drawing and painting are abundant on YouTube. And they're good, too! I'm no expert artist, but I enjoy making marks and pushing some pretty paint around on paper. And I have learned so much from the lessons I follow on SkillShare, Sketchbook Skool, and YouTube.

Hitting the Books for Some Watercolor Lessons
The surge in popularity of watercolor painting over the past few years has resulted in a plethora of how-to books. And, as a wanna' be artist, I've got stacks of them. The following are a few new gems.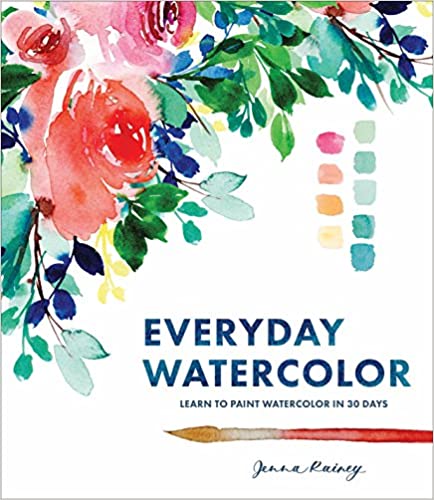 Everyday Watercolor: Learn to Paint Watercolor in 30 Days by Jenna Rainey is a fresh approach to modern watercolor painting. Guiding you step-by-step through the basics, Rainey, a self-taught designer and creative entrepreneur, helps you build your skills incrementally. In Rainey's 30-day framework, you'll create your own finished work of art. Everyday Watercolor is an art class in a book!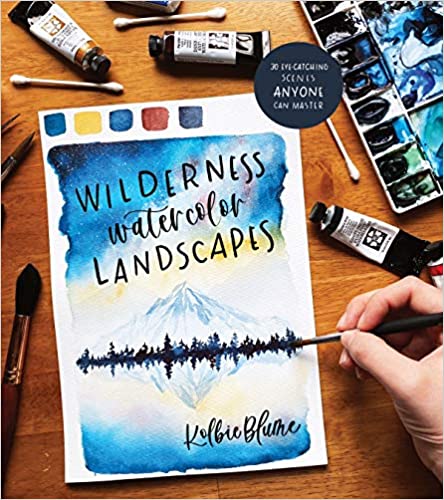 Popular online instructor Kolbie Blume's new book Wilderness Watercolor Landscapes: 30 Eye-Catching Scenes Anyone Can Master will have you painting loose watercolor in no time! Blume's quick, rounded instruction appeals to painters of all ages. I especially like her suggested palettes!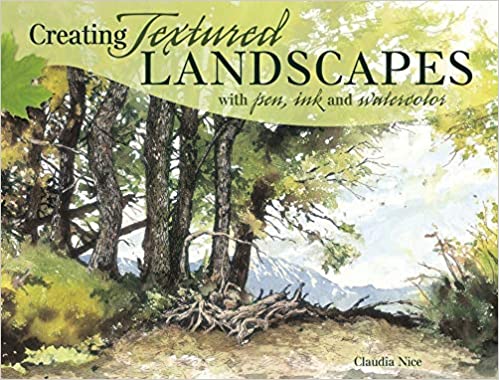 Published in 2012, Creating Textured Landscapes with Pen, Ink and Watercolor by Claudia Nice is an essential guide for novice landscape painters. Nice, a well-known pen & ink artist, teacher, and author, breaks down the fundamentals into easy-to-understand steps and shares her techniques for creating rich watercolor paintings. Nice's expert lessons paired with a charming sketchbook look make this a companion you'll want to take along in the field.


Hitting the Streets for Some Urban Sketching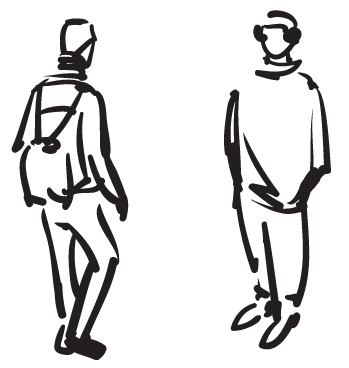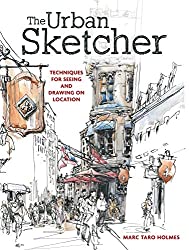 As with watercolor painting, urban sketching has been on the rise over the last decade. Not restricted to the outdoors, urban sketching also includes indoor locales outside an artist's home. Many indoor subjects include cafés, museums, and restaurants. Here, we stay en plein air as I share my three favorite urban sketching guides.
The Urban Sketcher: Techniques for Seeing and Drawing on Location is the sketcher's bible. Artist and author Marc Taro Holmes' refined yet muddied style has inspired artists ranging from amateur doodlers to pro digitals. Presented as a workshop, Holmes takes you on a journey of artistic discovery set at your own pace. Its demonstrations, thought-out exercises, and "stretch goals" make The Urban Sketcher a master class in urban sketching.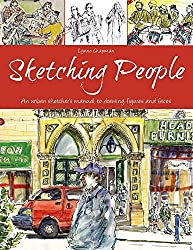 Illustrator and urban sketcher Lynne Chapman's Sketching People: An Urban Sketcher's Manual to Drawing Figures and Faces is your go-to compendium for figure drawing. From features to actions, Chapman covers every angle of sketching people in a variety of situations. Sketching People is packed with information and inspiration. It's a beautiful book you'll want to pour through again and again!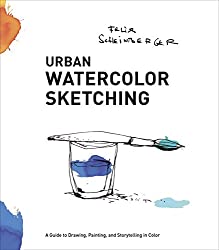 Known for his distinct style, illustrator, artist, and designer Felix Scheinberger's Urban Watercolor Sketching: A Guide to Drawing, Painting, and Storytelling in Color is a must-have for every beginner sketcher and watercolor painter. It's an intimate guide that's chock full of tips on style, color, and techniques, making it a valuable introduction to the art. Scheinberger's minimal use of color and paint will have you, too, embracing pop and splatter. I love this book!


Create Your Art Habit
Of course, the best way to learn anything is to practice, practice, practice. If you're feeling not so confident about painting en plein air, setting aside just ten minutes a day to make some art in your favorite spot is the first step to the open road.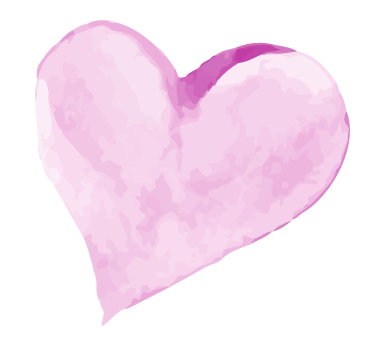 Also, please note that while I do not work for Amazon, I do receive a wee compensation for purchases made through the links provided as an associate. Doing so helps me fund all that goes into the making of this blog. I thank you for your support.
Most importantly, I hope you enjoyed CopyFlora's first edition of Plein Talk. Until the next time here at Flora's Corner, get out there!